Latest News and Season's Greetings 2001-02


With Best Wishes
from Mari Sekiguchi-Kurosaki, Tak Kurosaki, and Mizuho Kurosaki
(January 8, 2002)
Photos and Family Events, 2001
Trip to India, March 2001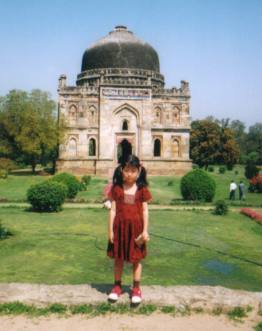 Mizuho's debut on India !!! We took her to India for the first time in March before her school year began. As expected (actually, more than expected), she enjoyed the trip and was cheered by everybody she met. The first photo shows Mizuho in the Saltanate mood.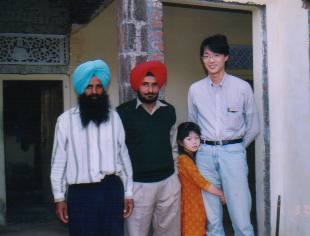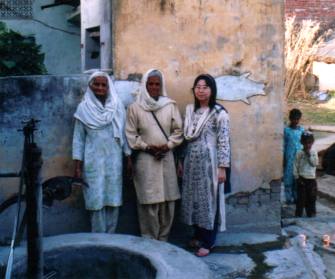 We visited a village in the heartland Punjab, through Haryana. This is a place Tak is studying in his historical analysis of agricultural development in Punjab. Mizuho watched a village woman milking a buffalo. The fresh milk was so tasty. The photo on the right shows Mari with Punjabi Old Moms.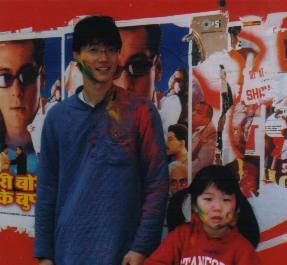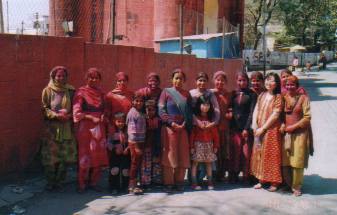 Leaving Punjab, we entered Himachal Pradesh, a hilly, small state in North India. There, we enjoyed Holi, a festival of colored water and powder celebrating the coming of Spring. The photo on the left shows Tak and Mizuho in Shimla. The photo on the right shows a scene of Holi with friends of Nahan, a small town in the outskirts of Himalayan hills.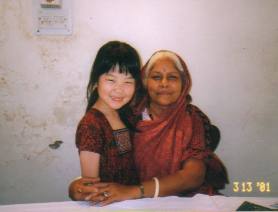 More photos with our friends. This is with Mrs. Singh, Mom of our old friends in New Delhi.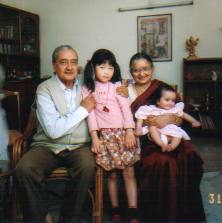 With Baby Nandini, Mr. and Mrs. Joshi, also our friends' daughter and their parents.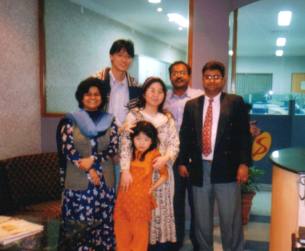 Ajai, Archna and Rajan of Smartdata India, one of the hottest IT campany in Chandigarh.

Although it was a short trip, we visited as many as six states, Delhi, Haryana, Punjab, Himachal Pradesh, Uttar Pradesh (UP) and Uttaranchar (a new state separated from UP).




Mizuho's another debut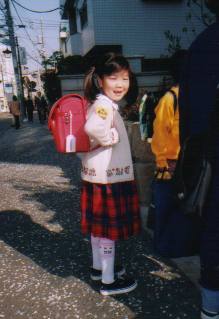 Mizuho's first day to Schoooool !!! In Japan, April is the beginning of a school year. After spending many years at nursery school as an elder girl, Mizuho suddenly became the youngest.




Mari's work on Indian Affairs continues: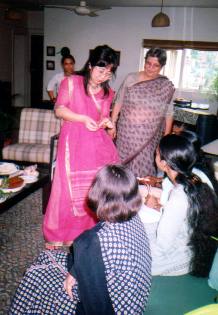 Mari, interviewing Mumbai (Bombay) schoolgirls. It was related with her project to prepare the texts and teaching materials for the courses called " To Know about Our Sister Cities (Bombay, Shanghai, San Diego, etc...)" for elementary schools of Yokohama. In addition to editing Indo Tsushin (a monthly newsletter) as usual, made another trip to India for her research. Mari contributed several articles and colums on magazines and papers, about Asian Indians in the USA and the English literatures by young Indian writers. Photo courtesy: Madam Yukke.


Tak's work on economic development in South Asia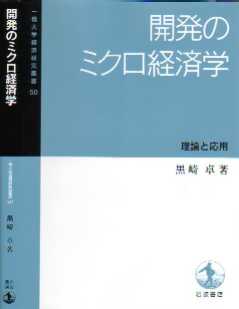 Tak's new book has been published on February 2001. You can see its pretty cover on the right. Its title is Development Microeconomics: Theory and Application (sorry, written in Japanese). It summarizes his research on modeling economic development in rural South Asia. Tak was very proud that the book won the FASID Award on Development Studies and chosen as one of the Nikkei Best Books on Economics in 2001.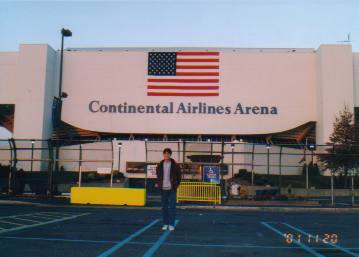 He received the good news while he was visiting Economic Growth Center, Yale University. He stayed there from early September to the end of 2001. Since Mizuho and Mari could not join him, he spent his leisure time on following NBA (National Basketball Association). The photo shows him in front of Continental Airline Arena of New Jersey Nets.





Best Wishes for 2002!
---
Back to Tak & Mari's English Home